The Dos and Don'ts of Hiring a Commercial Cleaning Company
First impressions are everything in the business world. When a prospective client or a customer walks into your place of business, what do they see? A well-maintained work environment, free of clutter, dust-free, and clean from ceiling to floor sends the message that you are ready for business. Or, maybe you are tired of spending your days off cleaning, and are seeking professional cleaning services.
Hiring a commercial cleaning business in Gainesville is the first step to ensuring your home or business is clean and ready for your family or for customers. There are a variety of commercial cleaning services that provide different levels of service for specific types of commercial or residential services, whether you are seeking industrial cleaning companies, basic house cleaning, or office cleaning contractors in the Gainesville area.
If you've never hired a professional cleaning company before, there are ways to ensure you are getting the best service available. Additionally, it's good to know the signs to look for warning you that a company is not the best choice. As with any professional service, not all companies provide great customer service and quality work.
Research Your Options
Start with a web search for cleaning services in the Gainesville area. The company's website should look professional and provide all information about the business, including location and areas of service. An unprofessional website that offers little information regarding estimates or other fees, how long the company has been in business, or a lack of location and contact information should be avoided. Choose your top options and then research them through the Better Business Bureau and consumer review sites like Angie's List. Ask other trusted business associates, friends, or co-workers for the names of any recommended cleaning services. Never choose a company based on cheap pricing alone. Interview the company before agreeing to services.
Licensed, Bonded, and Insured
Mishaps happen, no matter what type of professional service is being provided. With cleaning services, mistakes or accidents can occur, resulting in damages or even injuries. Verify that the company you've chosen is licensed, bonded, and insured, and ask for proof in writing before hiring. Never accept a contractor's verbal promise that the company carries insurance to cover any damage, or that they are legally licensed and bonded. Some companies contract work out to others, so make sure you understand who will be performing services and that they are properly insured.
Products Used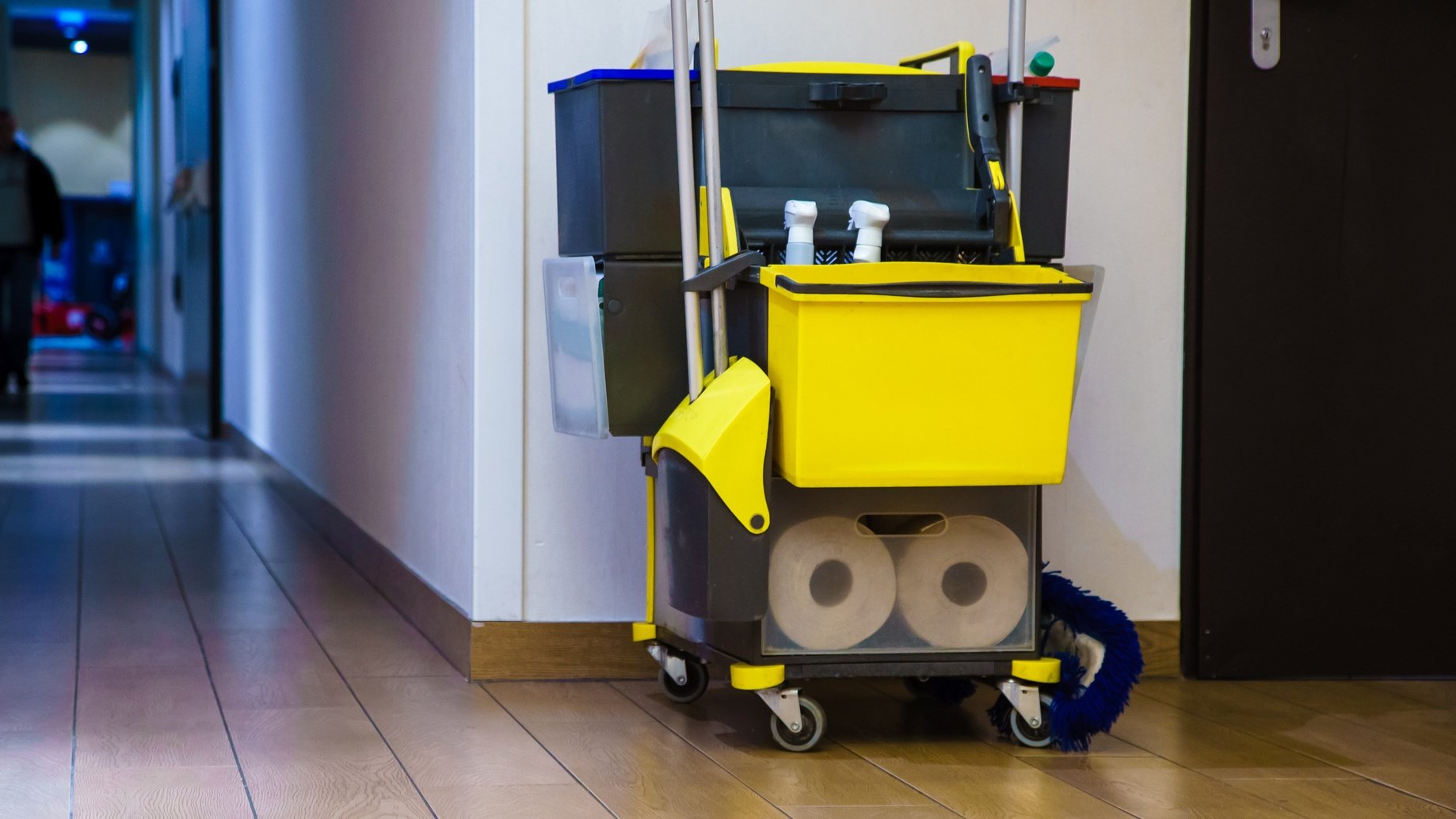 With more and more emphasis being placed on the use of biodegradable and safer cleaning solutions, you have a right to know what types of products the company will use to clean your home or business. Some cleaning products can trigger allergies or cause skin irritation. For those businesses in the food or grocery industries, strong smelling products can affect the taste or quality of stored food. Ensure that the products the company uses are non-toxic and biodegradable. If you're not getting a straight answer, or the company refuses to provide the information, move on to a company that offers full disclosure regarding their cleaning products.
Contracts
Some companies require that you enter into a contract to hire their services for specific length of time. If the company performs inadequately, getting out of that contract could require legal assistance, which could be costly. Look for companies that offer the services you are seeking but don't require you to sign a lengthy contract.
Finding the best commercial cleaning company in Gainesville is important for your satisfaction. Choose a company with a great customer service policy, and don't hesitate to ask questions about each aspect of service offered.